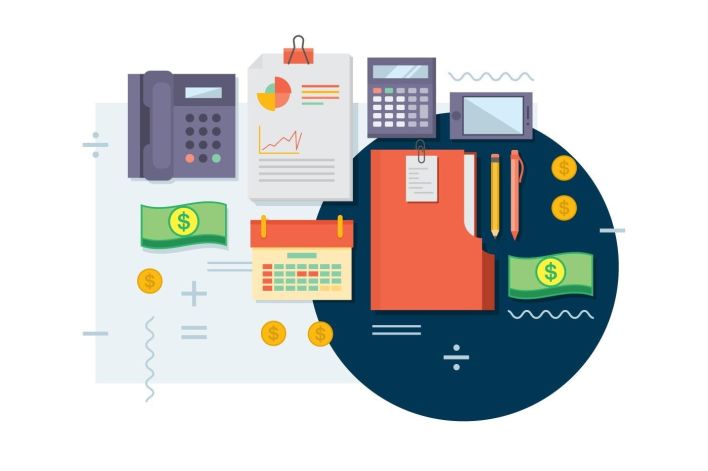 6 Bookkeeping Tips for the New Year
Bookkeeping is the process of recording transactions for a business or individual. Every successful business has a solid bookkeeping method that they maintain on a regular basis. Accurate and up-to-date bookkeeping records can help businesses make informed financial decisions for the short and long-term. There are many moving pieces to bookkeeping, so it can be easy to miss something or feel overwhelmed when you first start out. We compiled some of our favorite bookkeeping tips to help you this year and beyond!
Triple check your work.
Bookkeeping is all about accuracy! Double and triple-check each entry to make sure everything is correct. This goes for transaction entries, but also spelling. One mistake can throw off your books and create a headache. This can be avoided if you take your time and ensure you're entering the correct information.
Keep business and personal separate.
One of the biggest mistakes you can make is not having separate bank accounts for your personal finances and business finances. Once you mix them, things become very messy and mistakes are far more likely to happen.
Use cloud-based accounting.
Go paperless and start using a cloud-based accounting software. There are many out there, so do your research before starting a plan with the first one you find. Compare your options to see what will fit you and your company the best. If you use reputable software, cloud-based programs are confidential, secure, and accessible from any device with wifi connection. Plus, receipt stacks are so last year!
Set up automatic payment.
Automate expenses that you pay monthly like utility payments or rent. This is a one-time set up and you can rest easy knowing you'll never miss a payment or have to pay a late fee. You won't have to think about it again!
Use QuickBooks.
QuickBooks is ranked the #1 accounting software for small to mid-size businesses and there is a reason for that! They are a trusted, secure, user friendly accounting software that allows users a variety of plan options to best fit their business.
Work with a certified bookkeeper.
The best advice we can give you is to seek out the help and advice of a certified bookkeeper. Nothing beats working with a professional. They can help you set up your books, keep them going monthly, or just help with regular clean ups.
Although there are many pieces to bookkeeping, we're confident there are strategies for you to tackle them all! These are just a few to help you along your way. Happy bookkeeping!