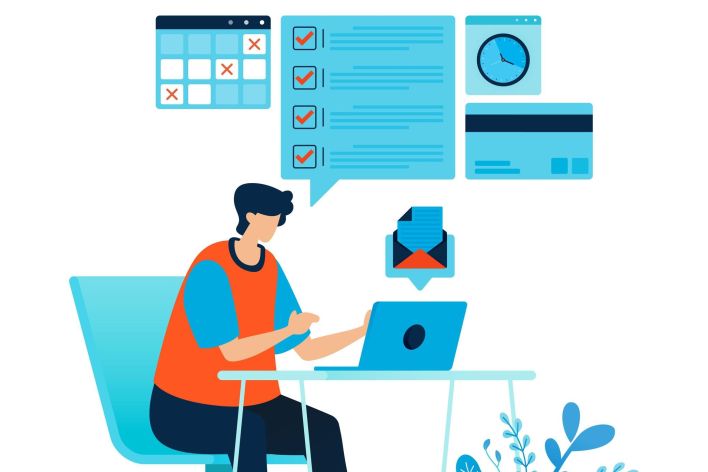 Bookkeeping Tasks to Conquer Each Week
Bookkeeping is an act of repetition. You must keep up with specific tasks on a weekly, monthly, quarterly, and annual basis. A company's "bigger picture" is important, but can't be seen, or even accomplished, without maintaining the day-to-day minute details of your bookkeeping, which helps you paint a clearer, more accurate picture over time. What should you be doing on a weekly basis to keep up with your bookkeeping?
Issue invoices to clients/customers.
To stay on top of your Accounts Receivable, make sure you are sending out invoices in a timely fashion. In addition, use this time to send out any payment reminders for overdue invoices.
Record and manage payments received.
After sending out invoices, record the payments you have received in your books. If paid with cash or check, deposit those in the correct bank account as soon as possible - do not hold onto. This helps maintain your cash flow and provides the company with petty cash.
Review and pay invoices to vendors.
Now, onto your Accounts Payable. Review the invoices you have received from vendors and be sure to pay them on time. By doing this weekly, you will stay on top of your payments and know when they are coming.
Review and record credit card transactions.
Make sure to correctly log and stay on top of credit card transactions. This will also give you the time to question any red flag expenses and get to the bottom of them in a timely manner.
Review and record inventory.
Make a habit of doing a thorough inventory rundown weekly. This will ensure you're never without necessary products or office items. Make a list of what needs to be restocked and place an order accordingly. And, don't forget to log this order in your books!
Keep in mind: if you do not have the time, energy or desire to keep up with your bookkeeping, there are solutions available other than throwing it to the side, which is not an option! You can hire a part-time or full-time employee to handle your bookkeeping, or you can outsource to a reputable bookkeeper/bookkeeping company.