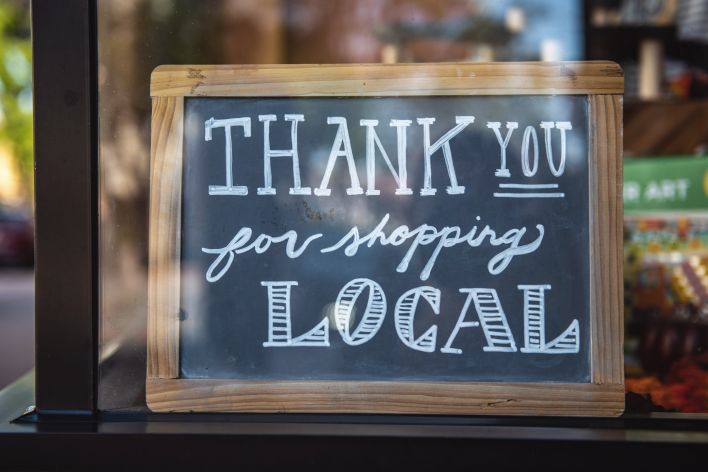 Easy Ways to Support Small Businesses Today
The biggest shopping weekend of the year is almost here - Black Friday, Small Business Saturday and Cyber Monday! With inflation on the rise, companies experiencing stock issues, and delays in shipping, it's best to start your holiday shopping sooner than later. A great way to avoid a couple of those is to shop local and support small businesses in your community. Most of the items you find in major retail, super stores can also be found in mom-and-pop shops. Avoid the mass chains and try to support local businesses this holiday season!
Make the choice to shop small.
The first step is to make the active choice to shop at a small business over a chain. As soon as you make that decision and step foot into a small business or visit their website, you're making the choice to support them and, and in return, your community.
Buy gift cards.
If you're not sure what to buy, consider purchasing a gift card to a local coffee shop, boutique, etc. Skip over a gift card to a mass chain and choose one to a local business. This way you're supporting a small business even if you don't directly purchase their product or service.
Social media shout-out.
Social media support can go a long way! "Like" their posts, post a photo of your own product, tag them, leave a positive review, or share their posts with your own followers. This is as easy as one tap on your phone screen!
Refer family & friends.
If you had a positive experience, share it with your friends and family! Recommend a small business to those you know to spread the word. Word-of-mouth still remains a strong marketing method, regardless of your business.
Leave a tip.
Be generous with your tipping! This is a great way to show your appreciation and support, with just a little "extra."
Go back for more.
There is no replacement for loyalty. If you have a positive experience with a small business, become a regular! Continue to go to them for this product or service, and in turn, watch them grow from your support and others in the community.