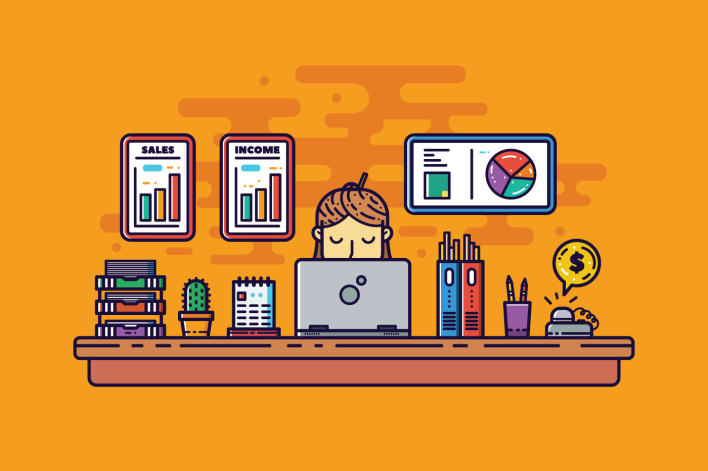 How To Keep Up With Your Bookkeeping
Now that you have set up and cleaned up your books, now you need to keep up with them! Staying on top of your bookkeeping is the only way to ensure their accuracy, timeliness, and value. The day-to-day ins and outs of your business add up to the bigger picture - If you don't keep up with the daily financials, you won't be able to form a clear picture of your company's overall health and future. Below are just a few of the things you should keep up with when it comes to your bookkeeping.
Know your cash flow like the back of your hand.
It's vital to know where your company's money is going and where it's coming from. You should have an idea of your cash flow and how much cash you have available on a daily basis - you should never be in the dark. Keeping up with your cash flow will make it easier to manage when needed. Surprises will be far less likely and you will come to almost sense the ins and outs.
Give your attention to Account Receivables.
Keep an eye on your A/R. Learn to become comfortable sending out reminders to customers or vendors who have missed payments. Your A/R directly impacts your cash flow. It's important to keep up with sending timely invoices so you can receive timely payments. If your invoicing process is inefficient or inconsistent, then it's likely that you will also have issues receiving payments on time. Nail down a system, build trusted relationships, and keep up with your A/R!
Habitually log expenses.
Make a habit of logging expenses as soon as they occur. Set up auto-pay for recurring monthly expenses that remain fairly consistent (like rent, utilities), then save and log the receipts of other transactions manually as they occur. Keeping up with your transactions from day-to-day will ensure accurate bookkeeping and, as a result, reporting, forecasting, and planning.
Plan a bookkeeping hour.
Take care of your bookkeeping in smaller chunks, especially if you're overwhelmed by the work that needs to be done. Plan for an hour every week that you will sit down and keep up with your books. You can accomplish a lot in just one hour, especially if you're just keeping up with your books.
Prepare financial reports - and review.
Run and review financial reports regularly for insights on the financial health of your business. Take the time to analyze your reports and utilize them to their fullest. With accurate and timely bookkeeping comes incredibly helpful reporting!