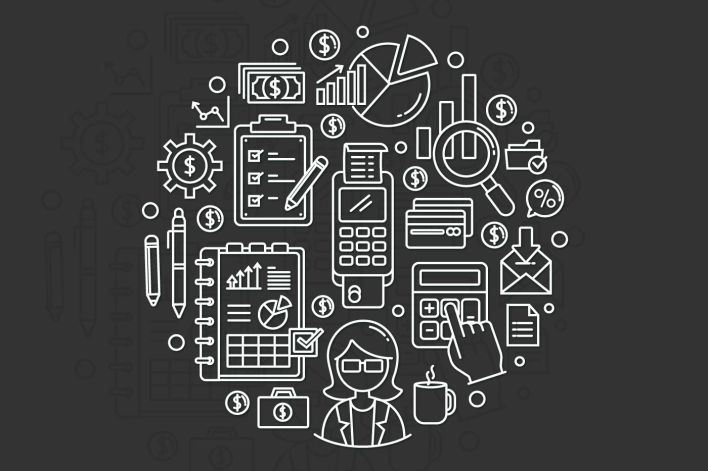 How To Set Up Your Bookkeeping
You've finally made the leap to open your own business…now what? Before money can start flowing in and out, you need to set up a sound bookkeeping system to record and keep track of all the transactions.
Determine who will do your bookkeeping.
Will your bookkeeping be done in-house by an employee, or will you outsource to a certified bookkeeper? Compare the costs for hiring a part-time or full-time employee versus outsourcing. What you're starting out with will greatly help determine. You may decide to do the bookkeeping yourself, until business picks up, at least.
Subscribe to a trusted software.
If you decide to keep your bookkeeping in-house, you will need to research reputable software that fits your specific business and unique needs. Don't choose the first software you find - be sure to do your research so you are investing in the best program for your company.
Open a business account.
Once you decide you want to get rolling on your new business, it's vital to set up a separate bank account for all transactions. Keep0ing business and personal separate is essential, and doing this right off the bat will make your life and your bookkeeping much easier.
Decide on cash or accrual accounting.
Next, it's time to determine your company's payment structure - when your revenue and expenses will be recorded in your books. Your two options are cash accounting or accrual accounting. The accrual method records expenses as they occur, while the cash method doesn't document transactions until after payment has been received. Most companies used the accrual method, but some small businesses and individuals use the cash method.
Set up your Chart of Accounts.
Your Chart of Accounts is the backbone to your bookkeeping. This is a detailed list that summarizes all of the financial accounts and transactions for your business. You will frequently refer back to this and continue to update this.
Begin entering data.
And, now it's time to begin the act of bookkeeping! Take your time entering data and triple-check your work to ensure accuracy. Make sure you sit down regularly and add data in a timely manner so your books are always up-to-date and ready for reports, tax season, an unexpected audit, or any other scenario that may arise.
Along any step of the way, there are certified bookkeepers that can assist you to ensure you're setting up your books the right way for your business. There are also a variety of free tutorials out there, but please only take advice from trusted and reputable companies/bookkeepers. Happy bookkeeping!