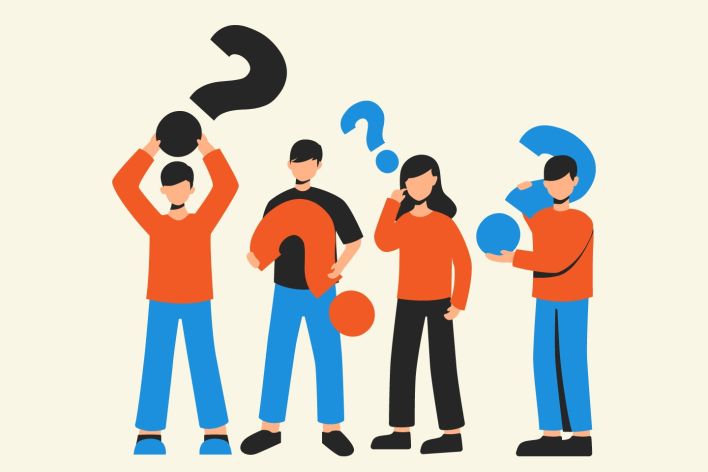 Questions For Your Bookkeeper
Your bookkeeper isn't there to just silently log your business' financials - they're there to be a guide for you and your business. Your bookkeeper can give you an inside look at the financial ins and outs of your business and provide valuable knowledge to help you make informed decisions. Take some time to talk with your bookkeeper to really understand where your business stands and where you may be headed by asking questions that provide important intel.
Where are we wasting money?
Your bookkeeper knows the financial ins and outs of your business. They become familiar with your spending habits, budgeting skills, cash flow management, and more - use this to your advantage. Ask your bookkeeper where you're wasting money and can afford to cut back. They'll be able to offer you some suggestions so you can start saving in areas you're overspending.
How can we improve on our current bookkeeping system?
Everyone does things the way they know how, but sometimes there are better options available. Ask your bookkeeper if there is anything you can implement in your current bookkeeping systems to make the process more efficient. This could be utilizing a time tracking software like T-Sheets or switching over to a user-friendly payroll system like Gusto.
Can you explain the reports to me?
Your bookkeeper will provide you with regular reports, but if you don't know what they mean, they don't provide any benefit to your business or decision making. Don't hesitate to ask for an explanation of each report so you thoroughly understand what it's telling you. This will help you be better informed on your business and where you may be going so you can plan accordingly.
What do we need to do to prepare for tax season?
It's important to be prepared for tax season, but that means being aware all year long, not just during tax season. Ask your bookkeeper how you should prepare for tax season in the weeks and months leading up to it. They'll be able to lay out exactly what you should know so you can be fully prepared when tax season rolls around instead of frantically stressing to find paperwork.
How is our current cash flow and where are we projected to go?
You may think you know the basic ins and outs of your cash flow, but it can be easy to lose track if you're not looking at your books regularly. Your bookkeeper logs your day to day transactions, so ask how your cash flow is and, if things keep going the same way, where you're projected to go in the coming months. Having a handle on your cash flow will help tremendously when it comes to making the best financial decisions for your company.