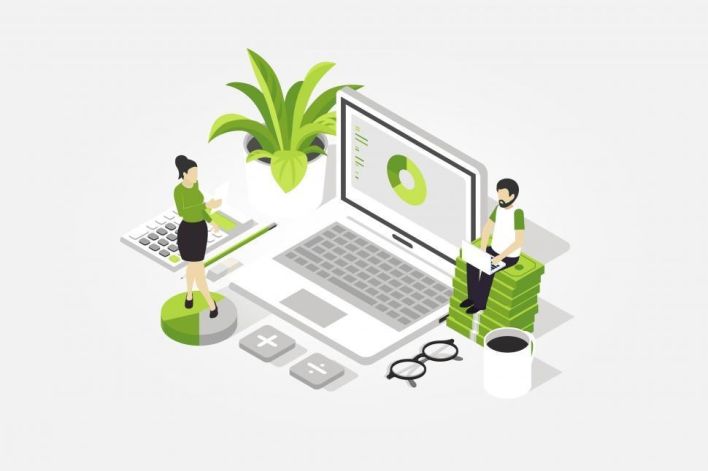 QuickBooks How To: Journal Entries
QuickBooks allows its users to set up automatic entries so you never have to manually enter debits and credits unless you choose to do so. However, sometimes it's necessary to manually add a journal entry, like when you're transferring money from one account to another. QuickBooks Online makes the process a breeze. See below for step-by-step instructions on adding, deleting, and editing journal entries.
Add
Select "New+" and then choose "Journal Entry." First, select the Account you need to debit or credit, and then enter the necessary amount in the correct column. Below that, you'll select the second Account you'll be moving money to or from, and you'll enter the exact same amount.
Before you do anything else, check the Credit side and the Debit side - they should display the same amount of money. This means everything is balanced. If not, something is wrong and you need to go back and make the necessary changes.
We recommend writing yourself a Memo on this Journal Entry so you'll know why it was made. Then, you'll click "save and close" if you're finished or "save and new" to manually enter another transaction.
Delete
If you added a journal entry by mistake, there is a way to permanently delete it, but you need to be absolutely sure, as this will ultimately impact your books.
Go to your Settings and select "Chart of Accounts." Find the account you created the entry for and select "View Register." Find the correct journal entry in the account register and select it to expand the window. Select "Delete" and then "Yes." The entry is then permanently deleted.
Reverse
Mistakes happen and QBO understands that. To adjust a current journal entry (also called "reversing", you'll go to your Settings and select your "Chart of Accounts." Select the correct account where the entry was made and then "View Register." Find the journal entry you need to adjust, select "Edit" and in the transaction window, select "Reverse."
When you Reverse a journal entry, a new entry will be created with the original entry number followed by an R, and it will be dated the first of the month following the transaction. Then, it will show the debit and credit amounts reversed. This can be tricky so make sure you fully understand what you're doing before possibly saving inaccurate information or causing a mess of issues for your books.
For help on the adding, deleting, and reversing journal entries, contact Skynar Bookkeeping Services.