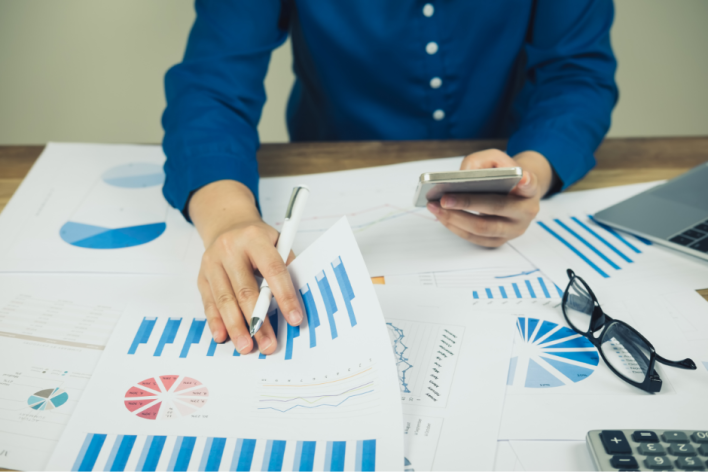 Signs It's Time to Change Your Bookkeeper
Your relationship with your bookkeeper needs to be solid. If you don't fully trust them with your bookkeeping records, it may be time to start considering other options. It's up to your bookkeeper to be reliable, timely, consistent, and open with their communication. There are some red flags that can be hard to ignore and can be detrimental to your books and, in result, your business.
Nothing adds up.
A tell-tale sign that your bookkeeper has checked out or your bookkeeping system is no longer working? Nothing seems to add up, whether because the information wasn't logged or wasn't logged correctly. This would definitely be noticed come time to reconcile at the end of the month, but sometimes these gaps or errors can be blaring and noticed even sooner.
Mistakes are made.
It's okay to make a mistake every once in awhile, but it's your bookkeeper's job to double and triple-check their work so your books can be accurate. If errors are made on a regular basis, this needs to be taken into consideration and potentially addressed.
No direct access.
A big red flag is not having direct access to the bookkeeping software your bookkeeper uses. If you can't directly access your records yourself, it may be time to wonder why. You should be able to have some sort of access to the backend of your company's information.
Excuses.
When you address any issues or concerns with your bookkeeper, you're met with excuses instead of understanding and resolution. This can lead to a frustrating and unproductive relationship.
Missed deadlines.
If payments are missed or payroll is run late, this can negatively impact your company in many ways. It's up to your bookkeeper to be prompt with their payments, make sure payroll runs on time, and that all deadlines of other kinds are met in a timely fashion.
Unhelpful reports & explanations.
Your bookkeeper should be sharing financial reports with you on a regular basis, unless you have discussed this and made different arrangements. Further, these reports need to be explained to you in helpful terms that you will understand and can use to take your business to the next level.
If you're experiencing any one or more of these red flags with your current bookkeeper, it may be time to start looking elsewhere for bookkeeping assistance.