FAQs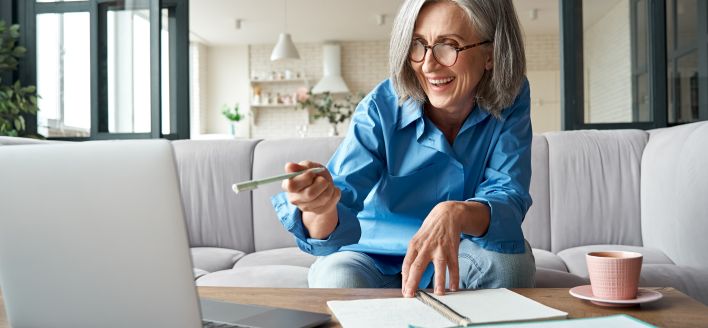 Can you clean up my books? My accounting file is a mess, can you fix it?
Yes, we can clean up your books! QuickBooks is a powerful business tool but if the data is not correct it doesn't do you much good. We can help you get your QuickBooks organized and accurate so that you can use the reports, graphs, and other tools it offers and always keep you prepared for tax time. As a Certified QuickBooks ProAdvisor, we keep up to date on the improvements and changes in the program and keep it simple for you to use.
Right now all of my bookkeeping is done out of a shoebox. Can you help?
Certainly, we can help! We realize that everyone has strengths and weaknesses. For small and medium-sized businesses, in particular, it's crucial to concentrate on what you do best. If this doesn't include finances, that's OK, because you're not alone. You are putting all of your time and energy into building your business so it is understandable that you just don't have the time or energy to keep all of your books current and organized. We can take your shoebox and make sense of it for you. We can also set you up with some easy tips on how to never lose a receipt again!
What services can you provide?
We are a Full-Service Bookkeeping company. We can do all or just some of the following for you:
Create invoicing for your goods/services
Enter bills and schedule payments for them
Banking, Loan and Credit Card Reconciliations
General Ledger & Financial Statement Preparation for internal use
Balance Sheet (Statement of Financial Position)
Income Statement (Profit & Loss)
We have great payroll solutions
State Payroll Tax Returns (UIA 1020 Quarterly Tax Reports, UIA 1017 Wage Detail Reports)
Federal Payroll Tax Returns (Monthly 941/944, Quarterly 941, Annual W-2)
Annual I-9's for your Independent Contractors
What is an "Advanced Certified QuickBooks ProAdvisor"?
Certified QuickBooks ProAdvisors are typically CPAs, accountants, small business advisers or consultants who have been tested and certified on QuickBooks annually. ProAdvisors help businesses customize QuickBooks for their unique needs and help them get the most out of the software. The Advanced Certification is another step above the rest. This certification is more rigorous training and testing. It is designed to deepen the expertise of the ProAdvisor and distinguish them as "QuickBooks experts". So rest assured, we are up to date with the QuickBooks products.
How does it work?
Every client's needs are unique so we can discuss what works best for you. Rest assured that you will remain in complete control of your cash transactions, invoice approval and check writing, but your overall financials will be automated, updated and closely monitored by us. Say goodbye to the enormous burden doing everything yourself or of keeping a bookkeeper on staff.
Will I still need a CPA?
Yes! We advise that you use a CPA to prepare your income tax returns and we are happy to work closely with them. Your CPA is an expert in the ever-changing tax laws and will help you develop a strategy to legally minimize the amount of taxes that are owed. If a business is about to conduct a major operation such as an expansion or acquisition, the CPA can inform its ownership of any possible tax ramifications. If you do not currently have a CPA we have a network of these tax professionals that we would be happy to share with you.
What do your services cost?
Every company is unique. We will determine your needs and give you a customized proposal and engagement letter that will detail your needs, our services, and the associated fees.